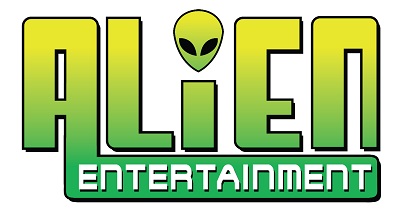 ---
Welcome to our website!
Check out our physical retail store is located at
702 S. Main Street, Lombard, IL 60148
(630) 519-3415
Hours: Tuesday through Saturday from 12-7 Sunday from 12-4
We are making many changes to our web sites.
With the ever increasing demand for Doctor Who we have re-launched our DOCTORWHOSTORE.COM site as a stand-alone site.
This site will remain active but may not have the newest Doctor Who merchandise listed and some inventories may be inaccurate.
Please visit
WWW.DOCTORWHOSTORE.COM
as we build the largest selection of Doctor who merchandise under one roof.
You may feel secure in shopping with us.
Our website is verified secure and we never keep credit card information on file.

You may also phone in your order by calling our warehouse/office at
1-630-792-9461
between the hours of 10:00 AM and 6:00pm central time
(Monday through Friday)

Thank you for shopping with Alien Entertainment.


---
We have closed our NonSportTradingCards.com site
However, we still have thousands of Autograph - Prop - Costume - and other special Cards and sets in stock.
We will list many on ebay and Amazon over the course of the year plus making special deals with customers that contact us.
Please send us a list of any cards you may be looking for.
Email us at cs@alienentertainmentstore.com and put Trading Cards in the message header.

*Shipping to addresses within the Continental USA.